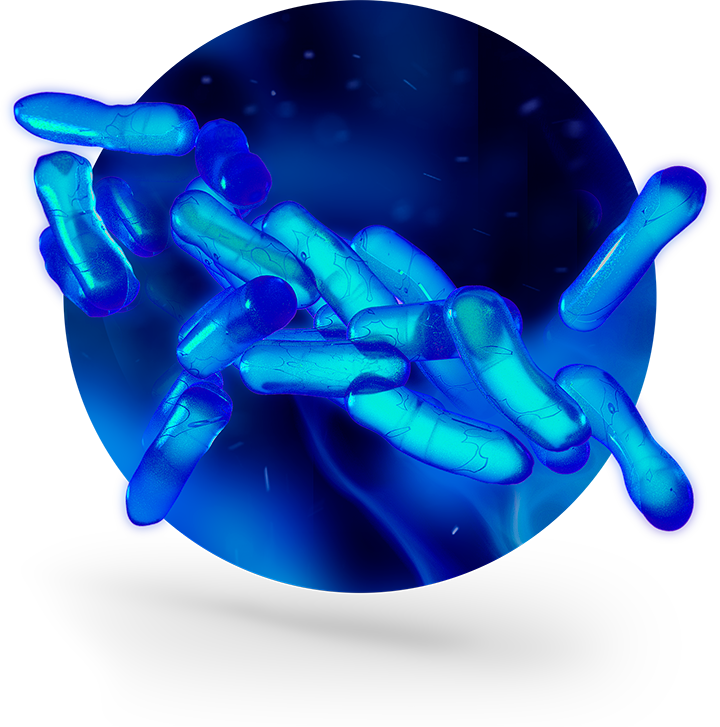 "Creativity is intelligence

having fun

"
Albert einstein
The passion we have for food has led us to challenge commonly held beliefs about what is natural and sustainable. We're all about #makingthingshappen and thinking outside the box.  We are rebels who prefer to do things our way.
ARE YOU READY TO DIVE INTO THIS CREATIVE WHIRLPOOL?

The protagonists of this adventure explain what this is all about.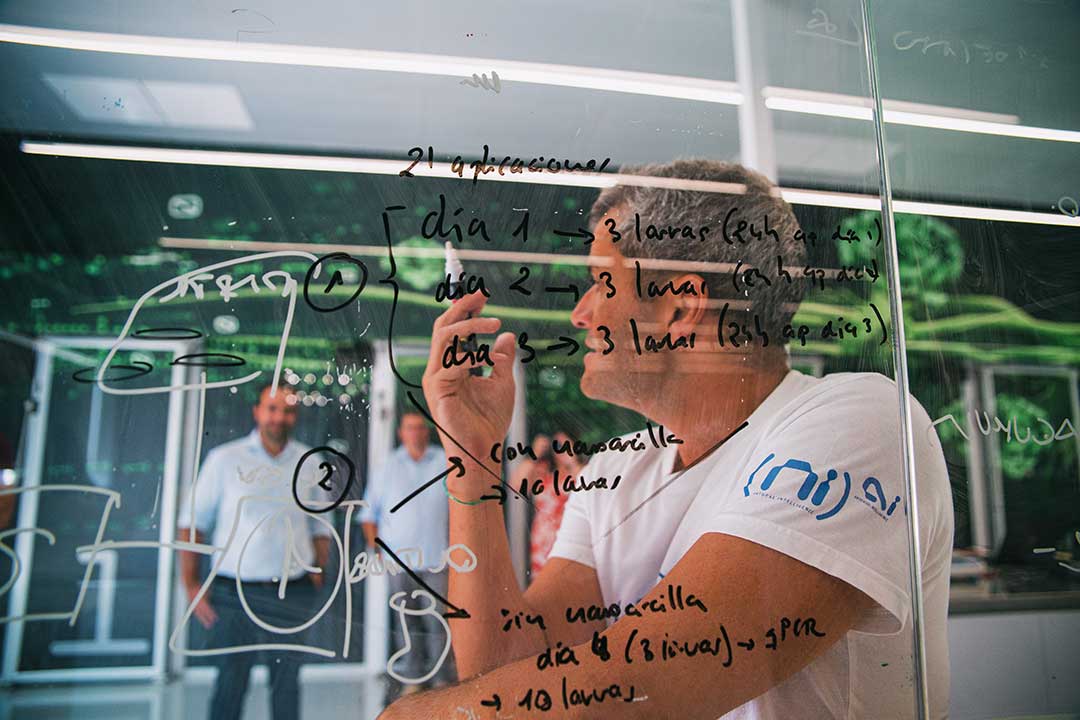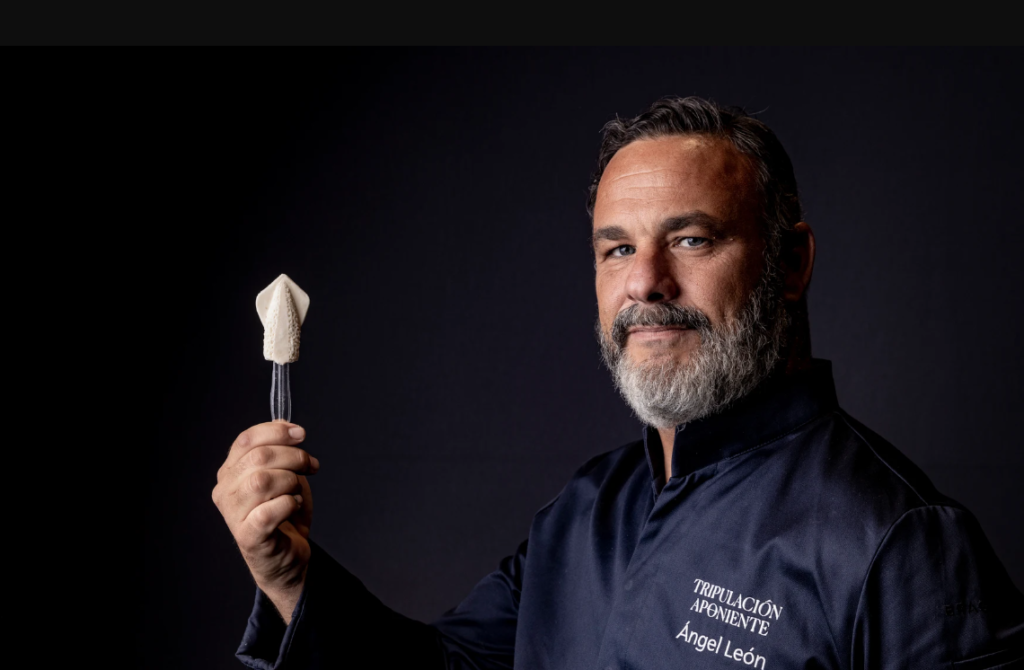 Gonzalo Pérez Mata / La razón
"It's far more important to

discover new foods from the sea

than great techniques in the kitchen, and we have MAAVI IC for that."
ÁNGEL LEÓN, Chef of the Sea, with three Michelin stars
THREE
Michelin stars since 2017
1º Chef to receive the Michelin Sustainable Green Star

THE MOST SUSTAINABLE RESTAURANT IN THE WORLD

The World's 50 Best Restaurants
Marine cereal
Zostera Marina (eelgrass), a superfood that contains 13% protein, 82% carbohydrates, vitamins A and E, and omega 3 and 6.
Fishing, farming, and cooking directly from the SEA
Our friend and colleague, Ángel León, renowned around the world as the Chef of the Sea, is a firm believer in ocean conservation and management through research into novel ingredients with the purpose of lowering fishing pressure and encouraging SUSTAINABLE fishing.
His exceptional respect for the sea and creativity have inspired us to begin a number of projects at the MAAVi Innovation Center with zeal and abandon, all with a single goal in mind: to transform the way food is produced by using the sea as a natural resource.
The application of ecological theory and scientific research in his cuisine, as well as culinary creativity and making the most of the product, are trademarks of Ángel León and his restaurant Aponiente, which earned three Michelin stars and a Michelin Green Star for sustainability.
We admire and appreciate his cooking, and we share his philosophy and vision for REDEFINING THE CONCEPT OF GASTRONOMY as a catalyst of societal change in the twenty-first century, in order to address issues like NATURE PRESERVATION.
Would you like to know how it all started?
Getting the most of MARINE NATURE
.
Sea Finder.
A few years ago, the lives of Ángel León and Félix García crossed paths. That marked the beginning of a strong alliance aimed at heralding in a new era of marine research.
The Chef de Sea chose MAAVi Innovation Center as a biotechnological centre for the establishment of research initiatives with a sole objective: to achieve ENVIRONMENTAL, SOCIAL, AND ECONOMIC SUSTAINABILITY. 
This collaboration emerged with the goal of researching the sea together and identifying marine compounds to create a multisectoral application never seen before. The sea is an unexplored source of food with a vast hidden dimension to discover. This is a major challenge that the research team at MAAVi faces on a daily basis.
Can you imagine using squid protein to make yogurt or cheese? 
"When I learned what they were up to, I realized I had found an ideal ally to help me speed up and turn my ideas into reality." We are talking about projects involving the use of Artificial Intelligence to search for ingredients in the sea; I've never seen anything like it before"
Ángel León 
Nature, creativity, and gastronomy are the bonds that bring us together to transform what is usual into something extraordinary. Gastro-attitude in its purest form, do you want to see what we're cooking at the MAAVi Innovation Center?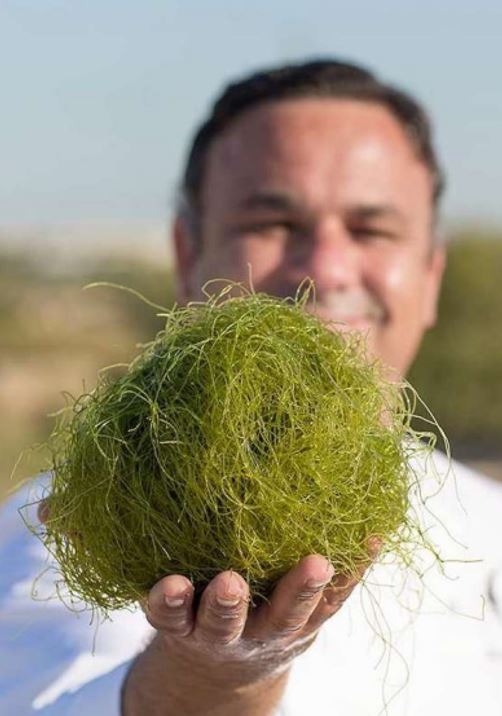 Taking care of the planet straight from the kitchen

Sustainable gastronomy provides us with the opportunity to progress toward more balanced food production. A method of production that encourages agricultural growth, food security, nutrition, sustainable food production, responsible consumption, and biodiversity conservation. 
It is time to embrace a more natural gastronomy and educate society in a more commited and sustainable approach. Ángel León and his team's creativity—which extends beyond outstanding observation and taking on novel culinary challenges—together with our 15 years of experience in natural compounds, has led us to undertake projects that revive and benefit the natural environment that is all around us.
WHAT WE ARE COOKING…
Revaluation of sea-based raw materials
The fishing industry produces about 20 million tons of by-products that are usually discarded, implying an economic cost and, as a result, an environmental issue.
By-products are potential sources of high-value substances that may be used for their technological, nutritional, and functional properties. And we're well aware of it!
Can you even imagine all the things we can make using squid protein?
Sea-derived milk, turned into yogurt or cheese for people who are lactose intolerant.
Revaluation of low-value catches
Increase their added value for use in other foods.
Transform them into biostimulants for agriculture
Finishing Diets: Fish Flavored
Phenological stages

In search of novel foods and products tucked in the sea's big pantry, with the aim of introducing them into the human diet. Optimal resource usage with minimum impact on the planet and the sea.
Marine counterparts
Find aromas of earth's surface in the sea. Domesticating and optimizing marine plant species in order to obtain molecules using biotechnological techniques (fermentation or extraction).
A PASSION THAT BRINGS US TOGETHER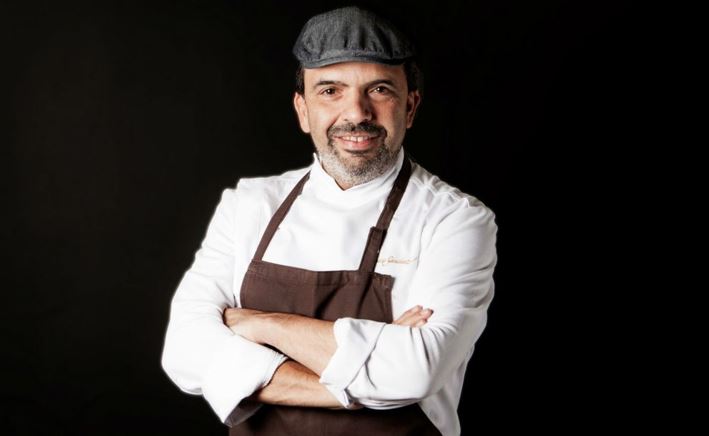 "Being contemporaneous means taking into account how

our actions will affect the environment and the planet

we wish to preserve for future generations"
JESÚS SÁNCHEZ the Chef of the tri-starred Cenador de Amós.
THREE
Stars in the Michelin guide
2021
Cenador de Amós, selected by Repsol/AENOR with the first Energy Excellence Kitchen Certificate
SUSTAINABILITY
Cenador de Amós is distinguished with the Green Star by the Michelin Guide
2022
National Gastronomy Award for the best Chef granted by the Royal Academy of Gastronomy, for his impeccable career and outstanding creativity.
Kilómetro cero, local cuisine and respect for the

SEASONALITY OF PRODUCTS.
Jesus Sánchez, chef of the Cantabrian restaurant Cenador de Amós, is a prime model for the industry because of his contribution to making the hospitality sector excellent while respecting the environment without sacrificing the level of excellence.  
The chef is dedicated to respecting the seasonality of the organic food grown in their own garden.   They compost, recycle, have their own seedbed, and use gastronomy to convey the history of their region.  
They are aware of their social and environmental responsibilities and are in constant search for excellence. And we support his proposal to add value to his kitchen while  strengthening his commitment to the environment.
Savoring CANTABRIA.
Nature Finder.
In pursuit of new frontiers and continued support for local farming, Jesús Sánchez chooses MAAVi Innovation Center as the biotechnological hub for the development of research projects with a very specific goal: to achieve REAL SUSTAINABILITY.
We team up with the Cantabrian chef to revalue the by-products and waste produced in his kitchen.
Can you imagine using whey protein to develop fish substitutes?
"Nature is all around me. "La Fuente del Francés" comes to mind, a three-kilometer scenic trail that connects Hoznayo and Villaverde de Pontones and runs alongside the river and is lined by tree groves. I contemplate the natural environment around me, from which I obtain everything I need. Many times as a source of inspiration and other times as a source of produce"
Jesús Sánchez
Gastronomy at the pace of nature, sustainability, and unrestricted creativity. Would you like to see what we're cooking at MAAVi Innovation Center?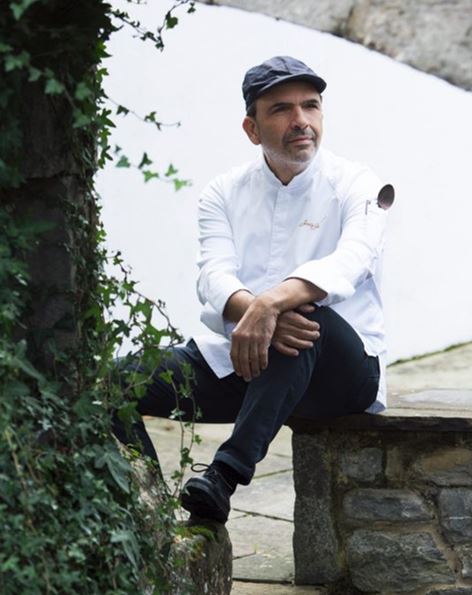 WHAT WE ARE COOKING…
Revaluation of bi-products without limitations in gastronomic R&D.
Sustainability and Cantabria, the main pillars of Jesús Sánchez's gastronomic proposal. Healthy recipe = zero waste. MAAVi Innovation Center is developing by-product revaluation projects to promote and repurpose Cantabrian culinary waste.
Whey revaluation
We may produce different food products with the protein obtained from whey, such as:
– Fish substitute. (Wet extrusion enables for the creation of fish-like textures)
– New bakery formulations
– Culture medium: inoculate and improve cow grazing fields We are talking about a circular plan
Anchovy by-product
Fish paste without allergens; we eliminate the protein that causes fish allergy.
– Fish aroma