We are looking for
talent
–
We are a high-performance center.
We are not for everyone. Not everyone are ready to change the world.
We are very demanding, but we will pamper you like family.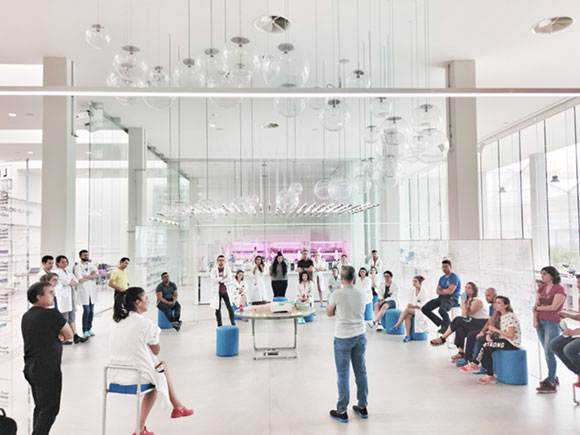 #makingthingshappen
Take part in this journey with us. Join our purpose.
Our company began with a single goal in mind: to transform the way food is produced across the world. We are surrounded by TALENT, PASSION AND COMMITMENT. We are all about "making things happen," but having an exceptional aptitude is not enough. Above all, we respect those like you who have the ATTITUDE to put everything on the line to take on the next challenge. 
We're looking for fellow travelers who enjoy a little turbulence and riding the waves, who want to use their brainpower to accomplish something meaningful, and who want to work for a world that is healthier and more sustainable, for an agriculture and food industry that is ready to meet current demands.
IT IS ABOUT HAVING A PURPOSE AND MAKING A DIFFERENCE IN THE WORLD EVERY DAY. We are not a grey company. But rather a colorful unicorn with a speed not suitable for everyone. If this speed makes you ill, stop reading! 
We are all
different

. We don't care what others think.

We enjoy the richness of diversity, of being different. We welcome people of all races, genders, religions, socioeconomic standing is or if you're covered in ink… we embrace diversity. Come wearing neakers, with or without socks, like our collegues in Artificial Intelligence, we just don't care about those things. Because we value your attitude and your enthusiasm on changing the world. Let our purpose be also yours.

Your talent is safe with us. Can we improve it? Of course. We have a training plan that will make you fell like Bradley Cooper in Limitless: discovering 100% of your talent.

Creativity and INNOVATION is our DNA. Neurons and heart. We work hard. We play hard.

Mondays to give it your all and beer on fridays. This is like sticking your finger into a socket (and liking the shock).

All or nothing. That's the way we are.
WITH YOU FROM THE START
The best

career

start.
Can you imagine starting your professional life at the largest Eropean biotechnology innovation hub in natural agriculture? You will like it so much that you will be hooked. This unicorn is packed with adrenaline, the kind that makes you happy and pushes you past your limits.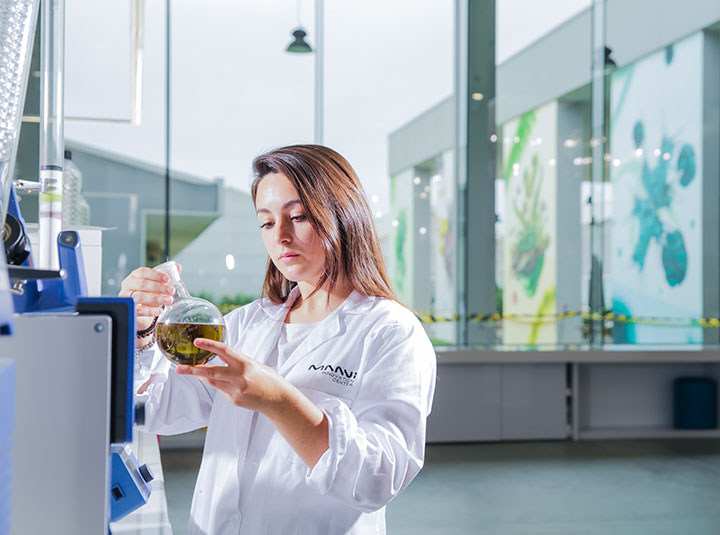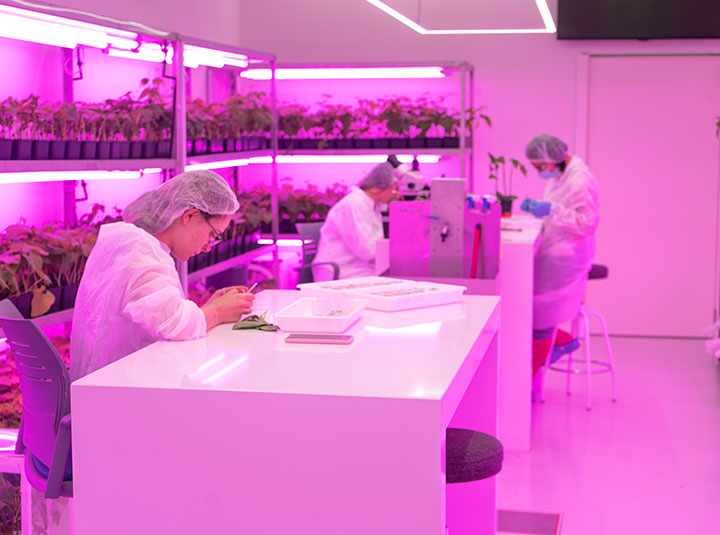 THIS IS YOUR MOMENT
Get into our

rocket

.
The challenge rocks. Are you looking for something thrilling? How about changing the way food is produced ALL OVER THE WORLD and help thousands of companies transition from synthetic chemistry to natural chemistry? This is about changing the way thins are done, without arrogance or small print, at full speed and without boundaries.
Because you are coming to help,

we want to offer our best version

.
Rigorous  timetable:
fridays and summer
Continuous training program
non-stop
Homemade food
at Casa la Mari
A real purpose.
Our actions are changing the world.
Employees club with
weekly activities
Full-time gym to get in shape and improve your mood
A lot of rock and roll and dress like the CEO ¡or however you like!
Where we make things happen.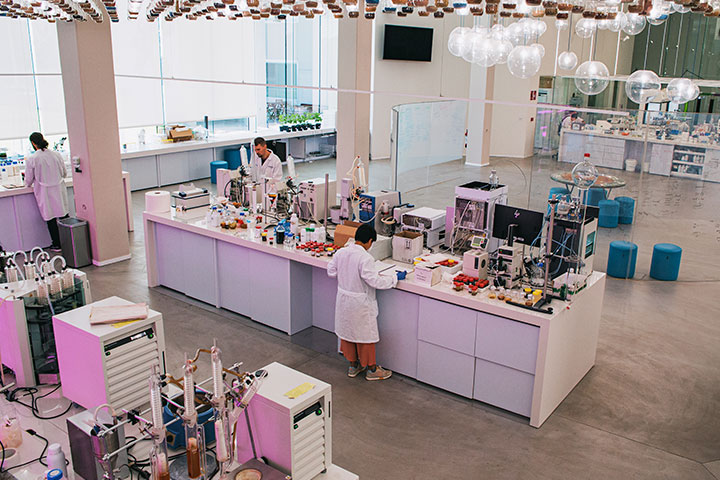 The lab. Science kitchen.
The brains at MAAVi Innovation Center (where it reeks of science) furnished with cutting edge technology. This is where we brew our secret formulas, including happiness potions. We have grown to become Europe's largest biotechnology hub applied to botany, microbiology, microalgae, and bioIT; a high-performance center that will erase the word "routine" from your vocabulary.
We wear lab coats, we love the science thing, but in our own way: wearing sneakers.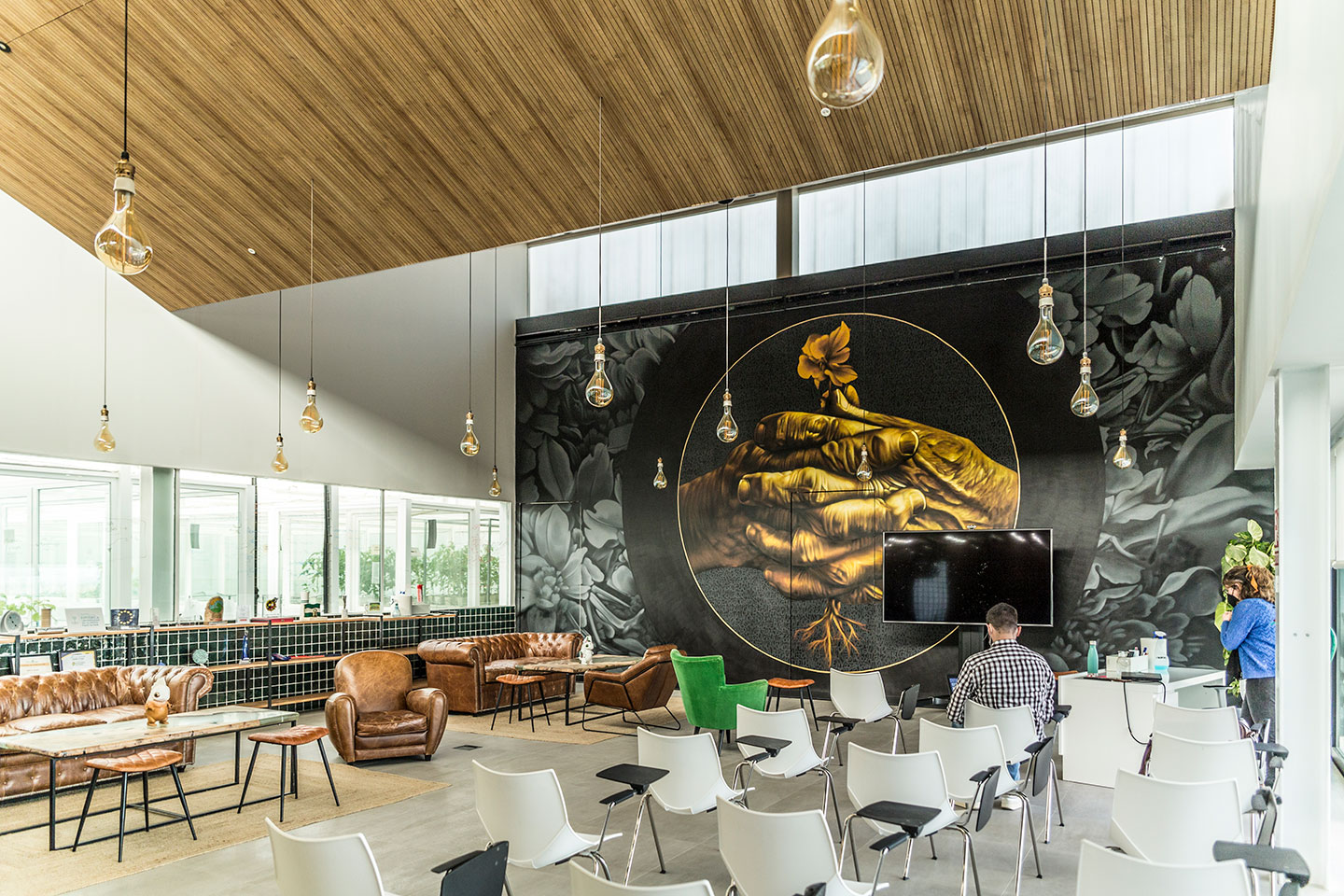 Thinking rooms. Right to the point
Each room has a name. Read well before asking, don't get pranked before a meeting. If you're lucky enough to get a reservation, you can even scribble on the walls.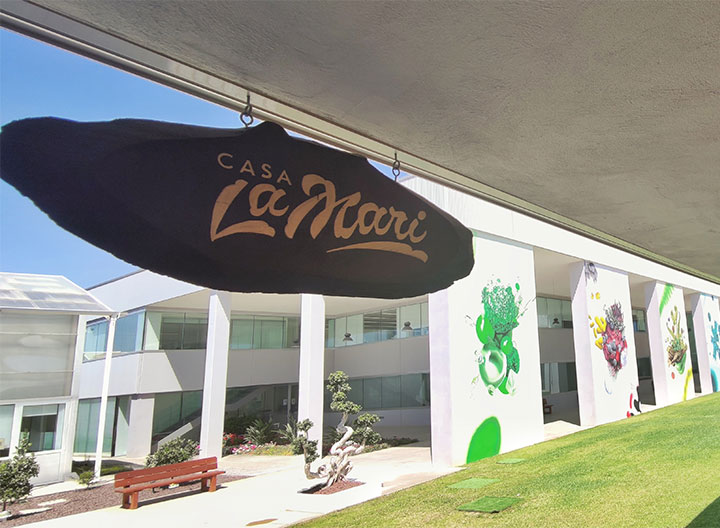 Casa la Mari. Delicious food for your brain cells.
Nicer than any restaurant and healthier than canned food You like us for the project, and we win you over with the food. We bet a coffee that by the third day, our crew has figured out what you like for breakfast. They make you feel home.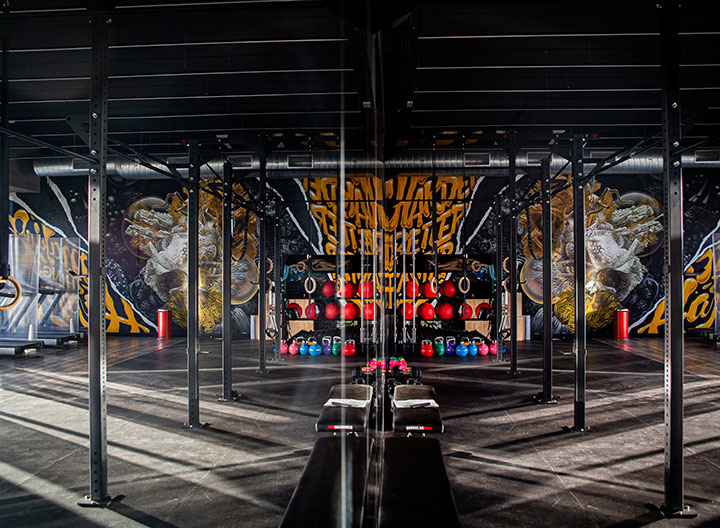 Botegym. After yummy time.
A hard day? Don't worry, we have Botegym so you can release adrenaline and don't take it home. Crossfit, zumba, gap… Choose the class you like most with our instructors and rock your body. Accessible 24/7 the 365 days of the year. There are no excuses; show off that toned body. Work it! "Men sana in corpore sano" is the motto we all live by.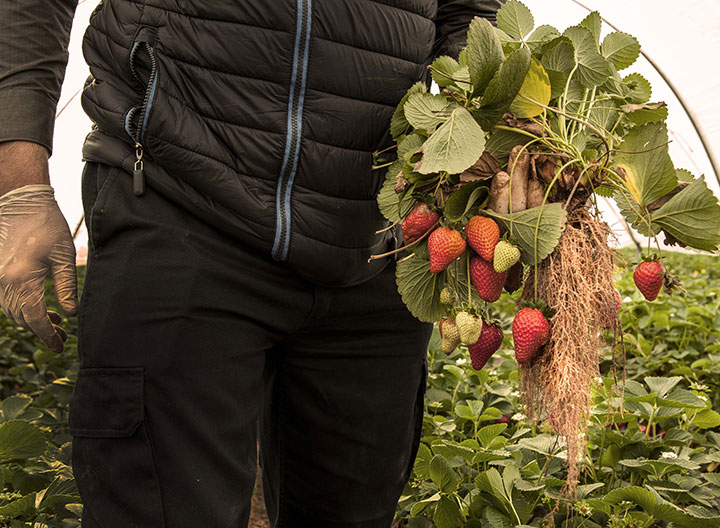 Garden and greenhouses 100% natural
Eco garden 100% natural. From Farm to Fork? or as we say here: from the "garden to Casa La Mari". We harvest just what we test and trial in our 5,000m2 greenhouses. We are natural, NO LABELS NEEDED!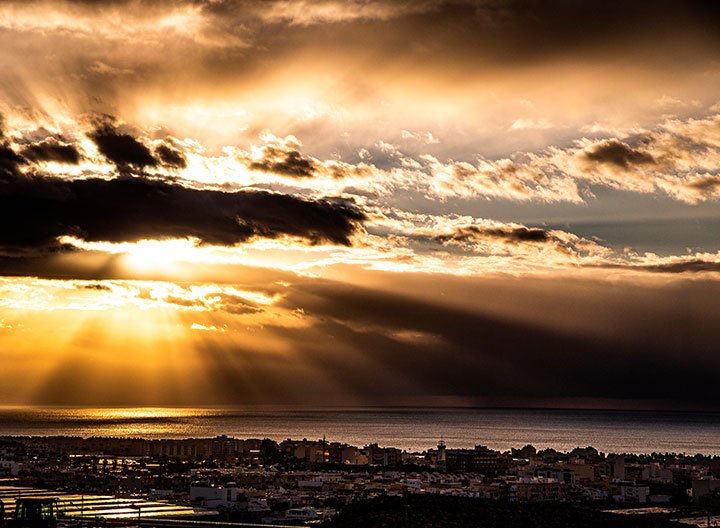 Open spaces. and beautiful sea sight.
Gardens where you can play pickup football, admire graffiti, and sit at picnic tables to enjoy lunch and Almería's great weather! Keep an eye out; a good spot is hard to come by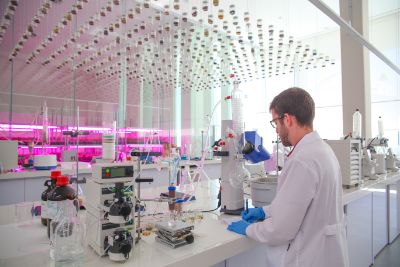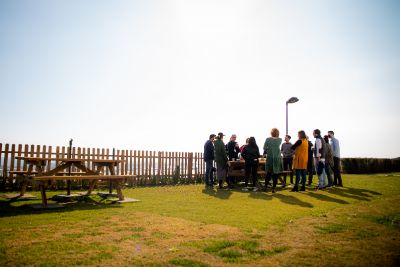 Marketing and communication