Values school,

terrain of opportunities
The foundation
MAAVi Foundation was born in Roquetas de Mar (Almería) as a symbol of the social commitment of Kimitec and MAAVi Innovation Center, the largest biotechnology hub focused on natural agriculture in Europe. A company with enormous growth potential that gives support to other companies worldwide in the transition from synthetic chemicals to natural products.
At the local level, the sustainability that drives agriculture and industry is translated into social sustainability. A diverse and multicultural reality with the challenge to motivate their new generations with equal opportunities and boosting their talent. Inspired by its CEO, Félix García's, involvement in the world of football, they created a program with four pillars: sports, education, professional growth, and healthy habits.
Their sports team is fully professionalized. Keep reading...
The sports department is fully professionalized. Carlos Areán oversees the entire sports program. He has an extensive experience as coach in lower categories and in the management of football campuses and schools, such as those directed by the world champion Andrés Iniesta.
He leads a group of coaches that serve as role models, and advocate teamwork, discipline, hard work and self-improvement for over 500 children participating in the program.
Planning is made on a per individual basis. Our goal: Give support and create opportunities.
Let's make things happen. Help us change the rules, be a key player in our MAAVI Foundation.
Our values
We are all different. And upon that undeniable truth rest all the values of our Foundation, which are shared by all of the youngsters who are a part of it. The values instilled in them by our coaches and volunteers.
TOLERANCE
Diversity as normality. Ethnicity, age, and gender are irrelevant in our Foundation. We appreciate talent, skills, and opportunities, and we work together to help them thrive. The more we learn from them, the more we advance.
DISCIPLINE
Discipline is a virtue learned at a young age, and it is reinforced by basic rights and duties for individuals who live together. After a game, the locker room must be cleaned, everyone must be respectful to their teammates, and fair play must always be used. These are basic concepts for raising individuals who are capable of making decisions, exercising self-control, and acting responsibly.
SOLIDARITY
Sharing and developing the group's identity. Solidarity is defined as teamwork among all players, empathy, and being there for our teammates, the coaches, volunteers, and teachers…
A legacy that is transferred between categories, with U18 players coaching U9 and U11 players. And an emotional link in which one contributes and the other appreciates the gesture and reciprocates.
GROWTH MENTALITY
In our foundation, a social background is not an obstacle, but an opportunity for self-improvement. Being special makes you tell everyone that "you belong to MAAVi". Here everyone receives their own backpack with the grar, their space in the locker room, and a sandwich before stepping in. The word of mouth, our most useful marketing weapon. And a clear sense of belonging.

+500 children
+80 volunteers
+50 nationalities
Our reasons to keep moving forward
#makingthingshappen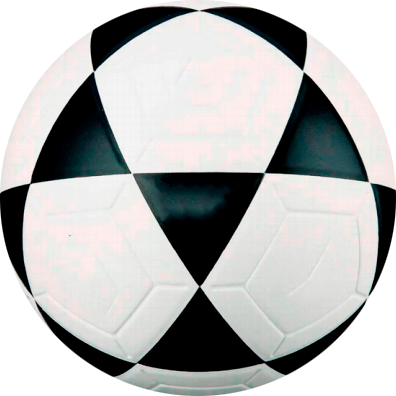 We take care of our own, and that includes EVERYONE
More than 2,000 boys, girls, and young people in the Foundation's area of influence are at risk of social exclusion, come from low-income homes, or have limited financial means.
Aiming to improve this unfortunate reality, MAAVi Foundation takes these children under their protection throughout their different developmental stages, working on four specific areas: SPORTS , EDUCATION, HEALTHY HABITS, PROFESSIONAL DEVELOPMENT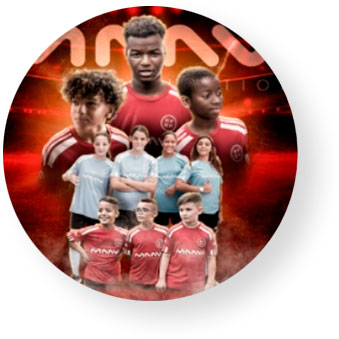 Sports
We transform talent into an opportunity.
Sports, such as football, are value-based disciplines that encourage integration. We follow a strict plan to recruit talent through our High Performance School (dedicated to maximizing their potential) and the Talent School in each training session and game (open to all youngsters who love sports, regardless of their level of skill).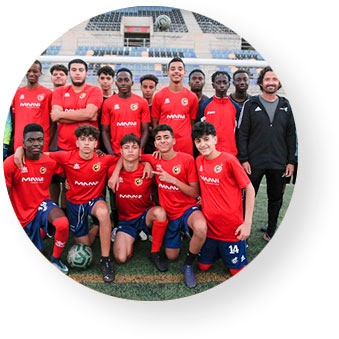 HEALTHY HABITS
Close to those who need us.
A good nutrition is key for the wellbeing of all children. It is therefore important to educate them to keep healthy eating and life habits. We have a team of nutritionists, educators, and psychologists to guarantee that all children receive the nourishment and emotional support they require.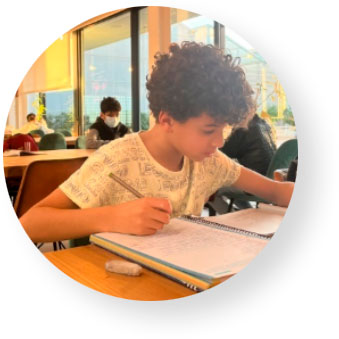 EDUCATION
Present in their future.
Depending on their age, we offer academic support for core subjects with the help of external experts, as well as mentoring sessions and help with their homework. We also help and support their parents by providing language training to help them overcome the language barrier when looking for work.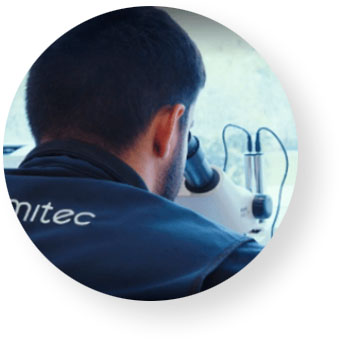 PROFESSIONAL DEVELOPMENT
Empowering individuals, creating opportunities.
We offer mentoring and training courses through projects that allow them to study at a university, in Spain or abroad, or to undertake a vocational training course. We work with them and with their families, to help them acquire the skills they need to enter the labor market. Our dream within the next five years is to open a Vocational Training School specialized in gastronomy, digital professions and the agricultural auxiliary industry.
A team with a soul. And a huge
heart

.

Volunteering at the MAAVi Foundation requires commitment and cooperation in all the activities we organize, but also being aligned with our vision: Build upright, trustworthy individuals with a chance for a better future.

Volunteers at the MAAVi Foundation are:
Active. We believe in the need to act for society to progress toward righteousness.

Commited. We are a family, and we strive daily to #makethingshappen.

Collaborative. We go beyond volunteering (and all the #posing), promoting actions that nourish the soul and build real life stories.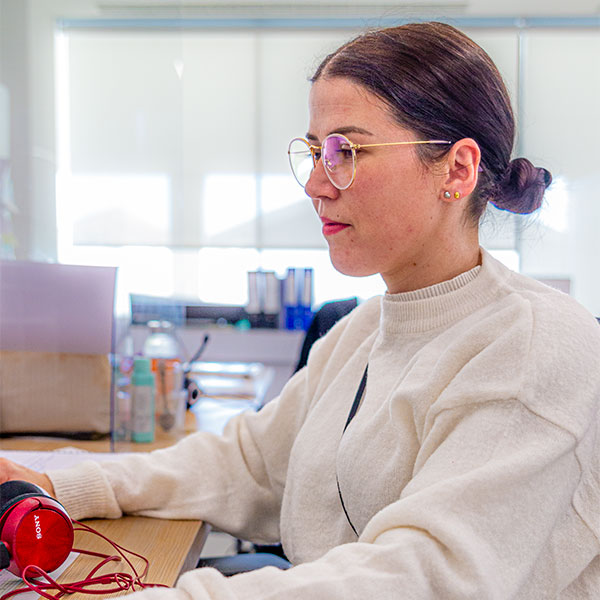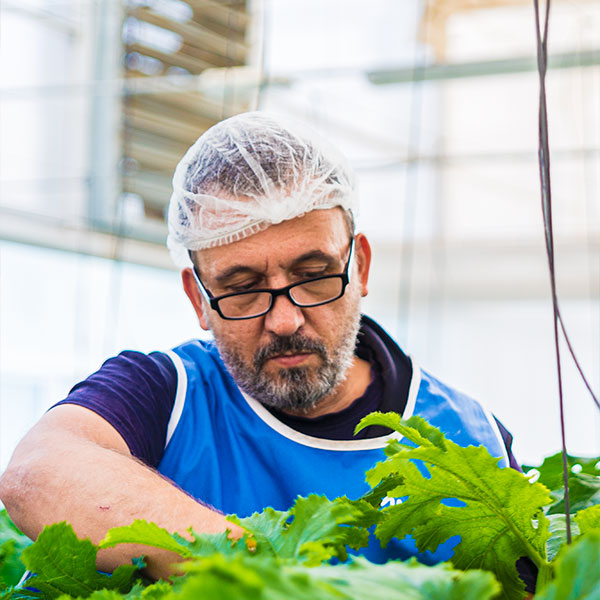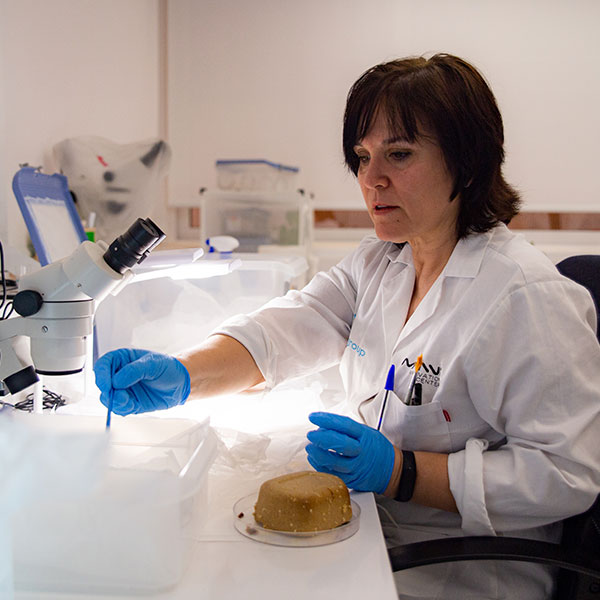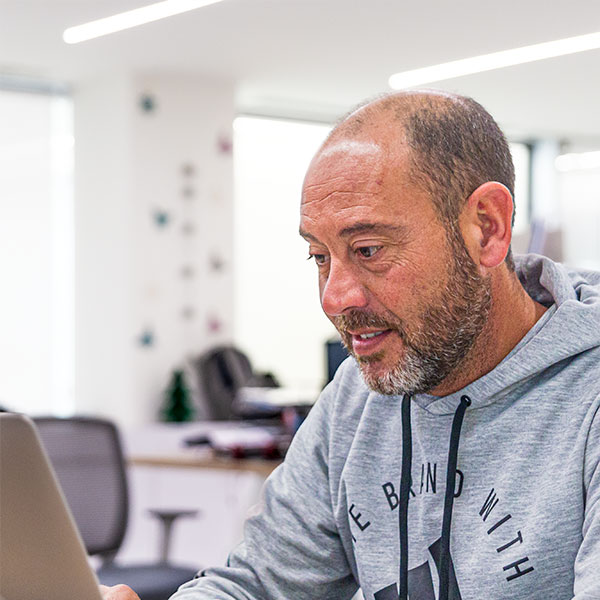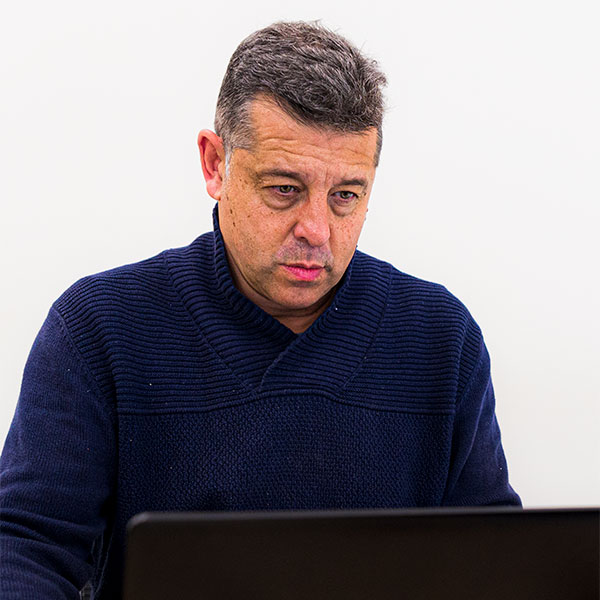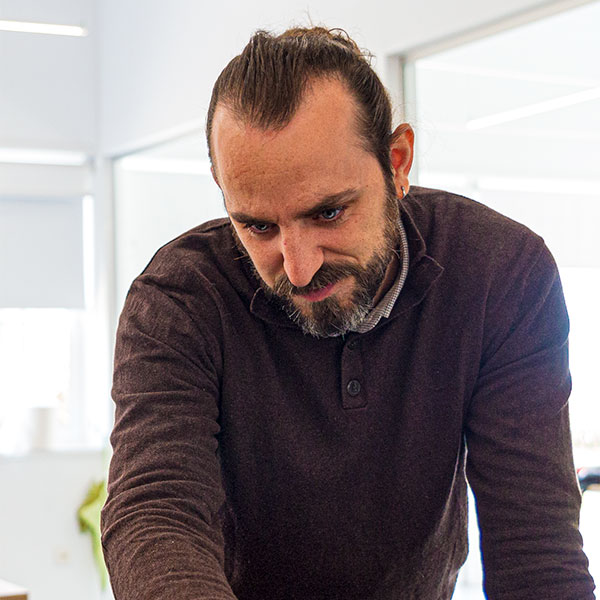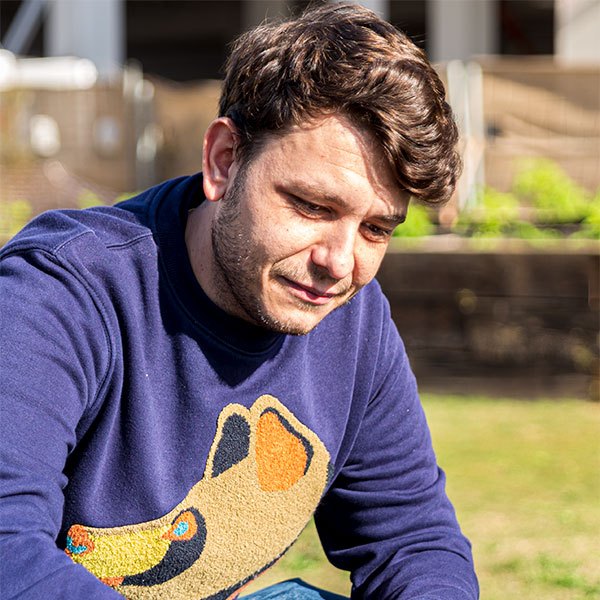 They are ALREADY making things happen; what about you?
BE A PART OF THE CHANGE YOU WISH TO SEE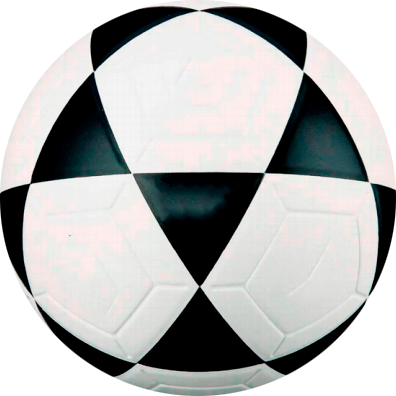 Initiatives that
NEED YOUR INVOLVEMENT
These are the current initiatives that require your support. Projects that nourish the soul and help to shape the future.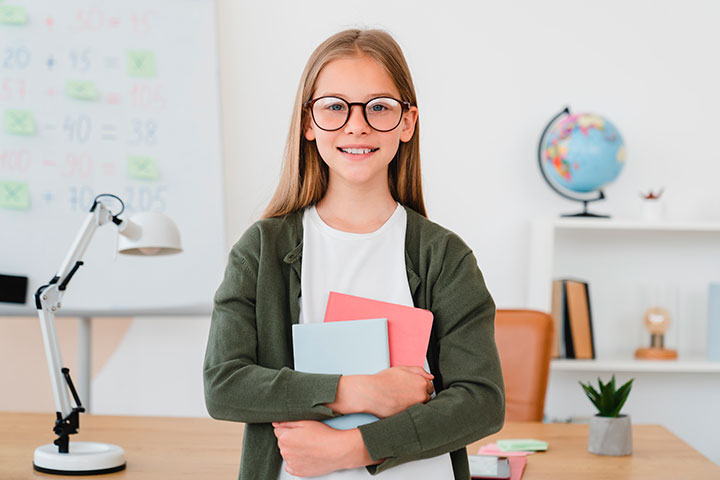 Open your eyes to the world around you.
One of our ongoing activities is to support children's eye health. Because vision is a sense that develops during childhood, it is critical to address any issues that may influence vision from a young age, as they may have long-term consequences.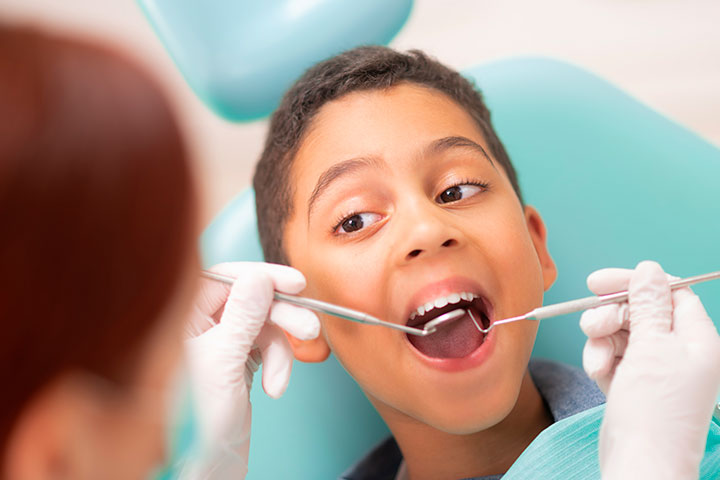 Healthy smiles
Children's oral health includes adequate daily teeth care, dental checkups, and receiving the necessary treatments for their proper development (orthodontics).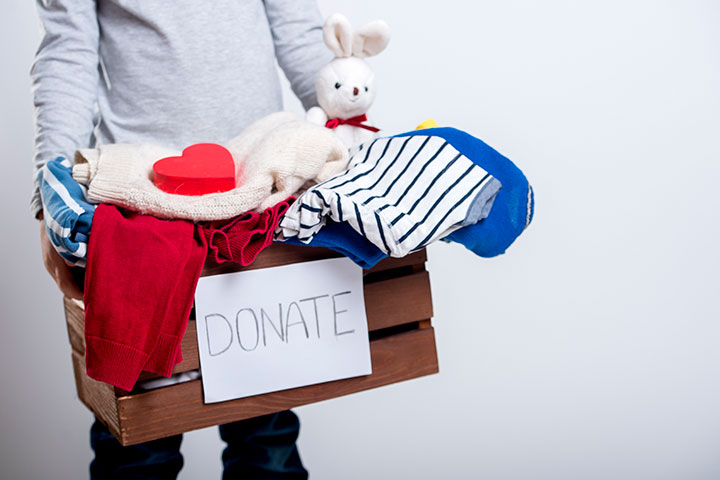 Solidarity wardrobe
Do you have any good-condition clothing or shoes that you no longer wear? Donate it to the MAAVi Foundation! This action will benefit the environment as well as hundreds of boys and girls and their families.
Companies with SOUL that
BROADEN our footprint

.

Travel partners
who are FAMILY

.


Friends and coworkers that take part in this exciting journey. They help us in achieving our goal of creating righteous individuals who can embrace a future filled with opportunities.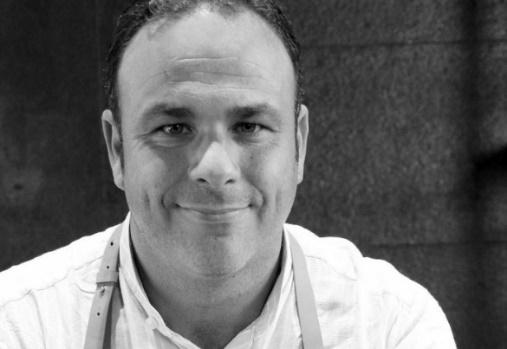 "I am familiar with the foundation's activities, and being able to contribute my bit brings me joy. I believe in the initiatives we are working on together, and I feel that gastronomy may be an inspiration as a trade for these youngsters."
Ángel León, Chef of the Sea, with three Michelin stars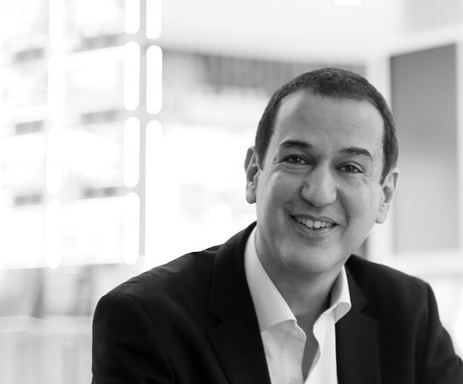 "I'm quite proud to have contributed to the foundation and, most importantly, to have served as an ambassador for the values they stand for. "
Roberto Santiago is a writer, songwriter, and film director who has written over 50 children's books.